Year 6 Pupils Visit to FA Cup Final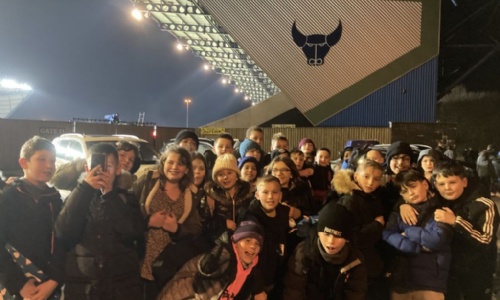 On Monday 9th January 2023 some of our Year 6 children and staff braved the cold and travelled over to the Kassam Stadium to watch Oxford United 'v' Arsenal in the FA Cup.
It was a brilliant evening, and we all had lots of fun, came back a little hoarse and enjoyed experiencing the excitement of the game. The children were a credit to us and the staff at the club commented on how exceptionally well behaved they were.
There are very limited spaces available for children from Year 3-6 to join the different football clubs that we offer here at school. Please book via the YDP (Youth Dreams Project) website here.