Firefighters Visit Reception Pupils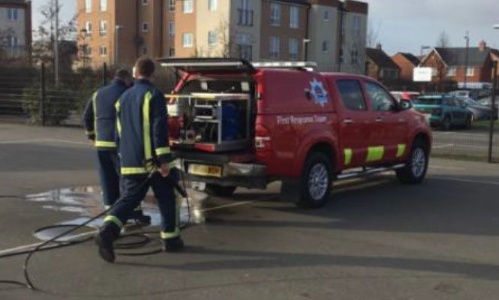 On Wednesday our Reception children enjoyed a visit from firefighters James Wallace and Matt Fairlie. A massive thank you to them both.
The children were excited to hear all about the job of a firefighter, visit the fire truck and even put out a pretend fire on the playground if they wanted. We dressed up Mrs Boyle in a firefighter uniform and even saw Mrs Haydon putting out a fire using a virtual reality headset, we had a great and exciting day and the visit really enhances our learning about real life superheroes.
It was lovely to see the excitement and then to hear the children talking about the visit. We are lucky to have such amazing members of our community who not only inspire our children but help keep us all safe.