St George's Day Historical Fayre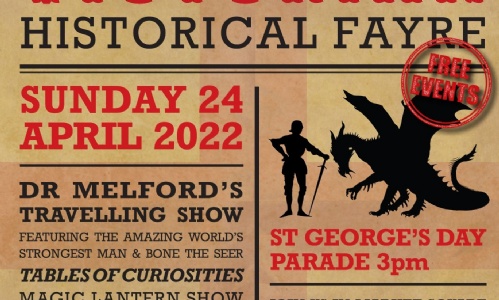 Aylesbury Town Council are inviting all along to celebrate St George's Day with a day steeped in English history.
Events are taking place at Discover Bucks Museum, from 11am–3pm.
Uniformed Youth and Dignitary Parade around the town centre at 3pm, with formal dismissal from Market Square. Led by Amersham Marching Band, St George on horseback and a dragon!