Reindeer at Waddesdon Manor
This year's Christmas decorations at Waddesdon Manor is based on the "The Illuminated River, Bridges, Boats and Beyond". As part of the festival were invited to decorate a reindeer in the style of Turner, London and Christmas.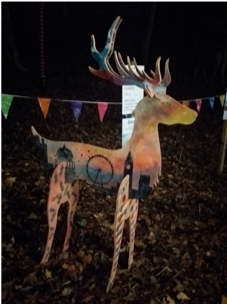 If you are visiting the Manor this year, please look out for the wonderful AVA reindeer which is located in Miss Amice's Drive.
Well done to all the students who contributed in creating the reindeer.
Miss C Dadson