Young Professionals UK - Women in Engineering Virtual Event ​​​​​​​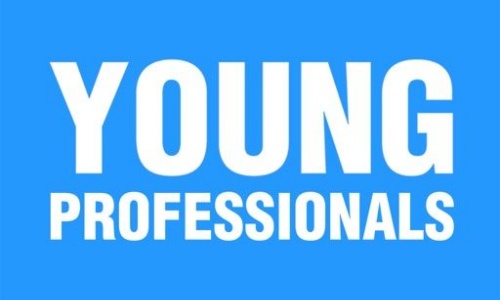 Young Professionals UK are hosting a virtual 'Women in Engineering Event' in support of International Women in Engineering Day on Thursday 23rd June (5pm - 6:30pm)
If you're thinking about embarking upon a career in STEM / engineering Young Professionals UK have a fantastic virtual event coming up!
It will soon be International Women in Engineering day and to celebrate Young Professionals are hosting an online multi-employer engineering event to which you're invited!
On Thursday 23rd June from 5:00pm - 6:30pm a number of top female engineers, from some of the world's biggest engineering firms, will be discussing the various paths into the industry to hopefully inspire the next generation of young ladies into a career in the space.
Who are the companies involved?
Siemens are a technology company focused on industry, infrastructure, transport, and healthcare. From more resource-efficient factories, resilient supply chains, and smarter buildings and grids, to cleaner and more comfortable transportation as well as advanced healthcare. Operating in more than 200 countries last year Siemens Group generated revenues of €55.3 billion.
British Airways is the UK's largest international scheduled airline, flying to nearly 600 destinations around the world. They have an extensive team of engineers working behind the scenes. An opportunity with BA would give you the chance to hone your hands-on skills by working on the country's largest, most modern and varied fleet.
Spectris harnesses the power of precision measurement to equip their customers to make the world cleaner, healthier and more productive. They provide global customers with specialist insight through our high-tech instruments and test equipment, augmented by the power of software.
EQUANS - With revenues of €12 billion, EQUANS is present in 17 countries - mostly across Europe, but also in North America, Latin America and Australia. With nearly 74,000 employees, EQUANS is a new global market leader in technical services & facilities management, energy efficiency and regeneration – along with their specialist energy related capabilities: smart buildings, green mobility, district & embedded energy and decentralised renewables.
Veolia group is the global leader in optimized resource management. With nearly 179,000 employees worldwide, the Group designs and provides water, waste and energy management solutions which contribute to the sustainable development of communities and industries.
In 2019, the Veolia group supplied 98 million people with drinking water and 67 million people with wastewater service, produced nearly 45 million megawatt hours of energy and treated 50 million metric tons of waste.
Come and hear from the companies at the forefront of the ever-evolving engineering world and ask all your questions. The event is open to both males and females.
If you'd like to join this online event click the link here to sign up: https://www.surveymonkey.co.uk/r/Women-Engineering