Year 11 Kickboxing Champ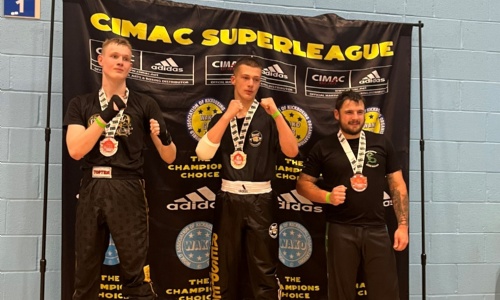 Year 11 pupil is off to Hungary soon, to represent England in the ICO World Championship tournament.
AVA wanted to take this opportunity to wish Joshua in Year 11 a massive GOOD LUCK with his upcoming ICO World Championship tournament in Hungary. Joshua (pictured, centre) first started kickboxing when he was 5 years old.
Now at 15 he's representing England. During the tournament he will be competing in four different categories, two are within his age range and two are based on weight.
Previously, Joshua has competed against 18-21 year olds. Joshua is an example of our core values; respect, aspiration and resilience. Good Luck Joshua!