Austria Ski Trip 2023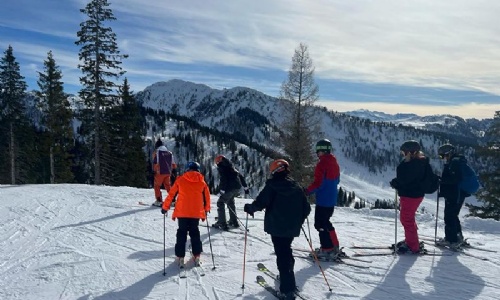 31 students have had a fantastic Ski Trip with Mr Wakefield, Mr Lobb, Mrs Stewart and Miss O'Loughlin over half term in Austria.
The majority of students had never skied before, and our on our final day almost all were skiing down red runs from the top of the Grafenberg mountain. The resilience shown during this trip was incredible and we received compliment after compliment from a variety of people, including hotel staff, bus drivers and our ski rep on how excellent our students were. Each day they continued to impress, from their fantastic manners at breakfast and dinner, to their wonderful respect in helping each other across year groups.
The memories made on this trip, will honestly last a lifetime and will be spoken about for years to come.
Preparations are already underway for next year's trip, so keep an eye out if you are interested.