Year 11 British Film Institute trip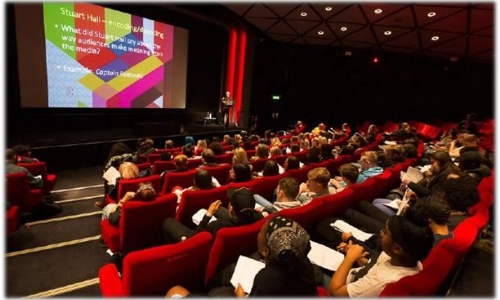 Year 11 Media students attended the annual revision day at the British Film Institute on London's Southbank on Friday 10 March.
Students took part in activities and received guidance on how to apply theory and media terminology for exams. Students had the opportunity to recap some of the more challenging areas of their courses and were encouraged to engage with Q&A sessions throughout the day to clarify and deepen their knowledge in preparation for the exams.