Year 9 Football v The Grange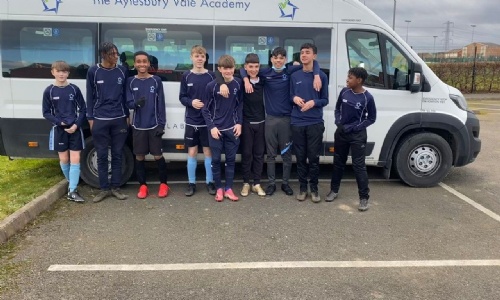 After a large loss the previous week, AVA's year 9's bounced back with a new mindset and a few squad changes against The Grange.
Unfortunately, due to a loss of light reducing playing time drastically, they lost 2-1 however the result did not at all reflect their performance throughout the game. They should be extremely proud of themselves for how they played. With them improving every game and reducing the score gap each time, I'm looking forward to seeing their result and performances next week.
31/1/2022