Cheerleading Success ​​​​​​​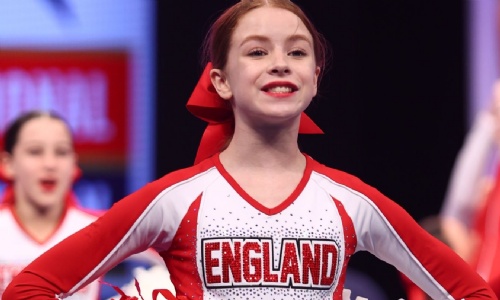 The Academy are very proud of Niamh, Yr 7 for taking part in the World Cheerleading Championships in Florida this April.
Team Britain, of which Niamh is one of 24 members, with ages ranging from 11 to 14, won the Championship competing against Korea, Mexico, Wales, Italy, Poland who came 3rd and Canada who came 2nd. The team delivered and performed an outstanding routine securing gold and becoming World Champions.
Niamh has been cheerleading since the age of six at the ACA Academy in Aylesbury she tried out for Team Britain in October 21 and was successful in gaining a place. Since then Niamh has trained monthly for eight hours back to back with the team travelling to Croydon for the sessions.
Niamh is planning to try out for Team Britain again this year and we wish her every success with this.