AVA'Bury Festival - Saturday 24th June 2023 - Tickets Selling Fast - GET YOURS NOW!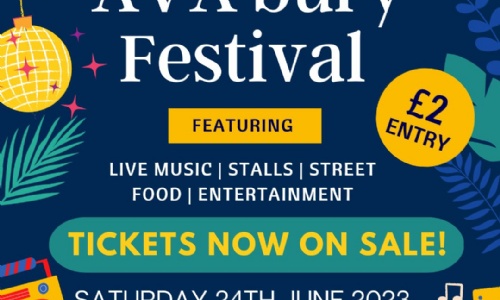 Tickets for the AVA'Bury Festival are selling fast – you can orders yours here to avoid missing out.
Once you click on the link you will be prompted to register with the school account, please follow the instructions and then click on the 'What's On' tab on the top left-hand corner. Tickets will be sent electronically and will be scanned upon entry to the festival.
If you have any questions about the event, please contact us on
avafestival@theacademy.me
Sponsoring AVA events
We are looking for local businesses to sponsor our upcoming events, such as the AVA'Bury Festival. If you would like free publicity for your event, please let us know.