World Championship Success for The Gadirova Twins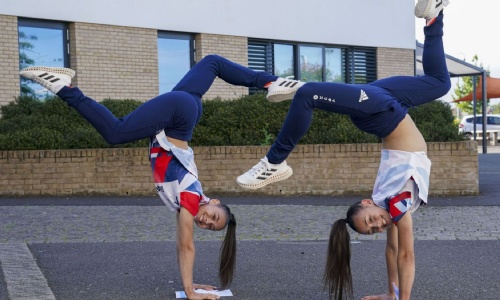 AVA would like to take the opportunity to congratulate Jennifer and Jessica on their fantastic achievement last week in Liverpool.
AVA 6th Formers Jessica and Jennifer Gadirova were among Team GB's World Gymnastics Championship medallists, securing a team place at the 2024 Paris Olympics in the process.
The twins came home with the following medals:
Jennifer - Team silver and 7th on floor.
Jessica - Bronze in the all-around competition, silver in the team event and gold for her floor routine.
We are extremely proud of the girls who continue to show our core values of respect, aspiration and resilience.
Congratulations to you both.