The Big Read Project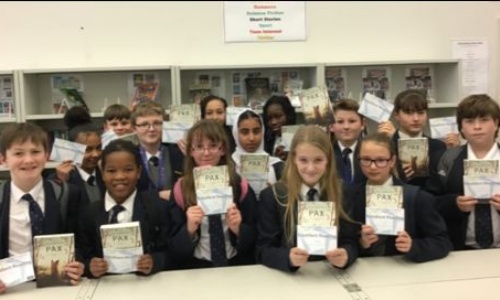 As part of The Big Read Project, all of our Year 7 students have been given a copy of PAX Journey Home by Sara Pennypacker.
Here is an introduction:
This week, we were delighted to hand out lots of certificates for reading independently, offering ideas in discussion, and using the AVA values of resilience and ambition to help make progress with this challenging read.
There are plenty of certificates and achievement points to come!
Parent/Carers are encouraged to make sure students are reading PAX at home.
We would like all pupils to finish the story before the end of term and compete in the PAX Tutor group quiz.