Awards Evening Success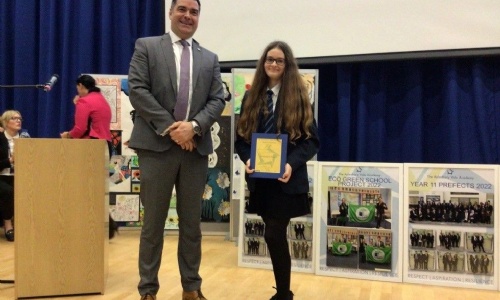 Awards Evening last Thursday (12th January) saw our Main Hall full of parents and carers once again celebrating the success of students.
More than 200 students received awards, and some received more!
It was an atmosphere full of warmth and celebration, which just shows us how wonderful our students are.
Every student has an opportunity to be nominated for an award, and we hope to hold our second Awards Evening of the year in the Summer Term. It would be great to see students at that evening who have not yet received an award.
A special 'congratulations' went to the winner of the Principal's Award Katie T in Year 11 who, as well as being an incredibly polite and hard-working individual, truly represents our values of Aspiration, Respect and Resilience.
Thank you to all those who attended – if you would be willing to share your views on the evening, you can do so here.