Black in Cancer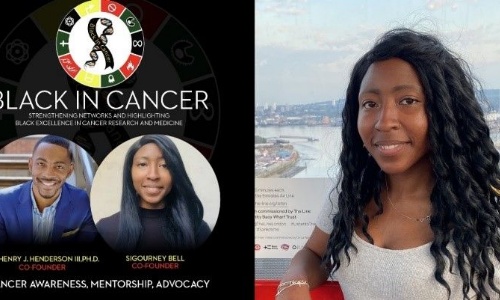 On Wednesday 11th January our Year 9, 10, 11 triple science learners were privileged to have Sigourney Bell deliver a talk about her career path
Sigourney encouraged our learners to keep trying, and to build their resilience and to follow their dreams building aspiration.
Sigourney is:
A Forbes 30-under-30
In the final year of her PhD at Cambridge University studying supratentorial ependymoma, a rare brain cancer primarily affecting children
Funded by Cancer Research UK
Founder of Black In Cancer: an award-winning initiative to increase ethnic minority engagement in cancer research and cancer genetics, whilst challenging stereotypes and attitudes about cancer in black communities. BIC receives approx. £50 million per year to distribute to individual students and initiatives in scholarships.