Rotary Club Technology Tournament 2023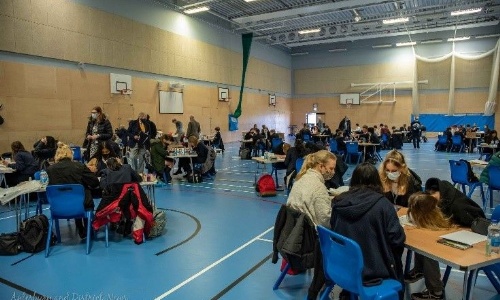 On Monday 6 February, AVA hosted the Rotary Club of Aylesbury's 2023 Technology Tournament.
Design, Technology and Engineering students from local schools and colleges formed 24 teams across three categories - Foundation, Intermediate and Advanced.
Teams were given their design challenge and a set amount of modelling materials in the morning. They then had around 4 hours to problem solve, design and model a working bascule bridge structure that could also carry a load.
The academy had five teams representing us and they were amazing! All teams created a portfolio of design ideas and a working structure as well as developing communication and time keeping skills.
Against some tough competition one AVA team achieved 3rd place in the Intermediate category. Congratulations and well done to all students who were involved. We look forward to competing again next year.