Year 11 Prom - Friday 28th June 2024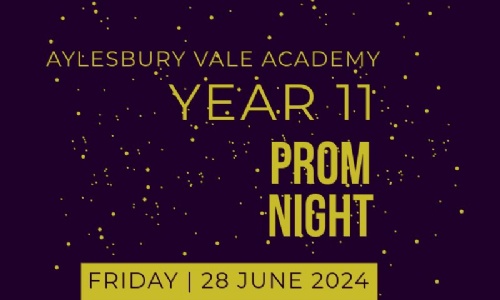 The Academy's Year 11 Prom will be held on Friday, 28 June 2024.
The prom consists of a Buffet, soft drinks available at the bar, a disco, photographer, 360 photobooth available all evening. Dress code is smart. The cost of the venue, photographer, 360 photo booth, buffet, decorations, and DJ for the evening, will be £50.00 per person.
We very much hope that all students in Year 11 will attend the prom and we look forward to seeing them there for a fantastic evening of celebration.
A non-refundable deposit of £10 is required to secure your child's place by Friday 01 December. The deadline for full payment is Friday 05 April 2024. All payments must be paid on parent pay.