Jubilee Celebrations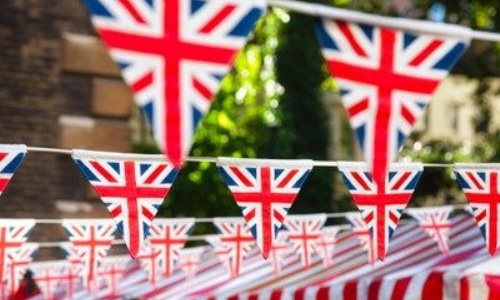 AVA celebrated the Queen's Jubilee Day Celebrations with a number of activities before the half-term break.
A number of celebrations took place including:
Bunting designed by all students displayed in the Atrium,
All students offered a free Jubilee cake during breaktime.
Jubilee based lunch menu.
Celebratory Music played in the Atrium reflecting the Queen's reign including commonwealth aspects to celebrate the diversity of the United Kingdom.