Year 10 History Trip to London ​​​​​​​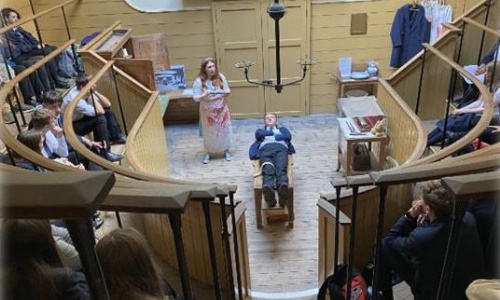 Recently 43 Year 10 Historians took part in a tour of Hampton Court Palace.
The sunshine was a welcome as we picnicked in the grand gardens before heading off to The Old Operating Theatre for a lecture on surgery during the industrial revolution and tour of the museum. Students showed excellent resourcefulness and respect as we navigated the palace and central London amongst other members of the public. Special thanks to our coach diver Aiden for pointing out landmarks during our coach journeys.