Inspiration Programme Trip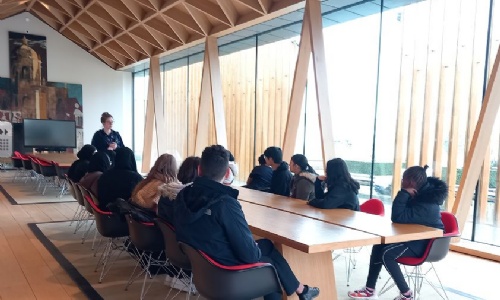 The Inspiration Programme Trip this week was to Windmill Hill, a purpose-built archive and office complex near Waddesdon Manor.
Students are looking at the relevance of arts and culture to society and the archive houses some of the Rothschild's family contemporary art collection. Along with a discussion about the art work on display they walked to Flint House in the grounds of the Manor, a building clad in flint designed to give the illusion of it erupting from the surrounding earth.