Inspiration Programme Joined by the British Army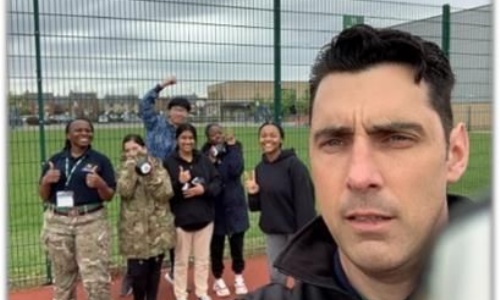 The Inspiration Programme was joined by the British Army recently. Students were shown a presentation about the many aspects of Army life, including learning about some of the more than 100 trades available and the two visitors shared their career journeys.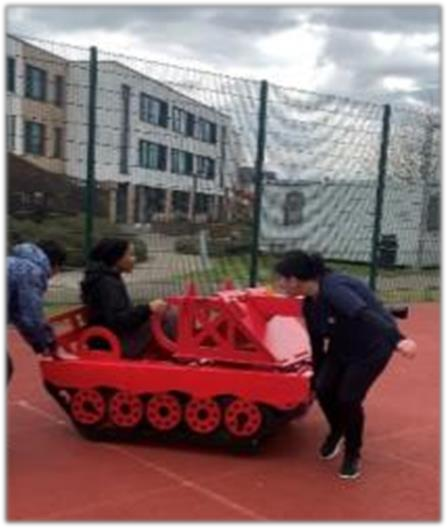 This was followed by a series of team building exercises that tested the students' ability to work together and effective communication. They constructed working catapults and a self propelling car by following a template. They also had the opportunity to build a tank from wooden cut-out pieces.
"We learnt how there is almost no job in the civilian world that the army does not have, meaning there is a place for everyone. We met a dental nurse and a grenadier guard, and they both shared the journeys, stories and experiences they have had in the British Army. It was great fun and would definitely do something like this again when given the opportunity.' Amana A, Year 12.
"Andy also taught us that practice makes perfect. He also illustrated how we should
try as many times as possible to get the outcome we wish to have. He provided us with pieces to make a catapult, which was difficult to do. On the first try, we built it up only to realise certain pieces were missing, so we had to dismantle it and start again which showed us how to be resilient. We had a really good experience and hope an opportunity like this comes again.' Nakiso S, Year 12