Summer 2022 GCSE/BTEC Certificate Collection Dates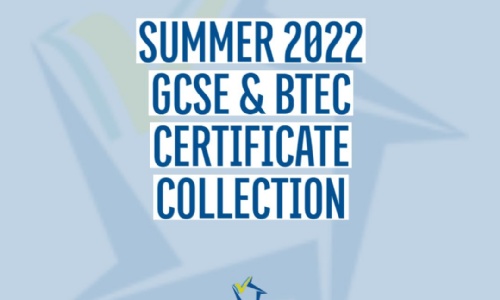 Certificates will be available for collection from Monday 28th November until Friday 9th December.
Please come to main reception between the hours of 09:00 and 14:00
If you require someone else to collect them for you, you must email swalland@theacademy.me with the name of the person collecting.
They will also need to bring in identification with them.