Remembrance Day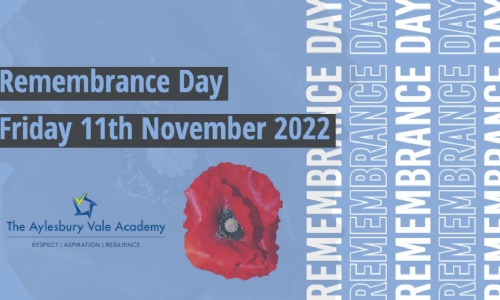 At the going down of the sun and in the morning, we will remember them.
Armistice Day is always quite a sombre day as we hold a minute's silence for those who have given their lives in wars across the world. This is as it should be. Today we marked this event in a number of ways. We gathered first in the Atrium with Jake W from Year 11 reading Laurence Binyon's poem, 'For the Fallen' followed by the Last post and a minute's silence. In a building where over 2000 people come every day, it was poignant that not a sound could be heard throughout the classrooms or corridors. Later the Student Parliament laid a wreath at the front of the school donated by the Parish Council.

While the mood was sombre, there was an uplifting atmosphere at the same time as we invited all of our primary and secondary students to wear their Beavers, Brownies, Cubs, Scouts, Army Cadets and Sea Scouts uniforms. We even had Cadets from St John's Ambulance and the Police. We were also joined by James Williamson, Scouting District Commissioner, who spoke to these students about his role. So while it was a time of quiet reflection, it was an opportunity to reflect on the fact that there are students who want to contribute to society and be part of something greater than themselves.
11/11/22