Christmas Carol Concert 14th December 6.30-7.30pm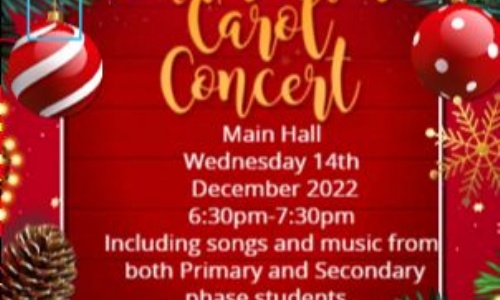 The Aylesbury Vale Academy all through Christmas Carol Concert will be taking place on Wednesday the 14th of December in the main hall from 6.30-7.30 pm.
This will be the first time we have had a live Christmas Concert since December 2019 and we are looking forward to being able to celebrate Christmas with you all again.
This is a free event and will involve students from both Primary and Secondary phases performing Christmas Songs and Carols. We look forward to seeing you there for this festive event!