MFL trip to Andalucia (29 March - 1 April)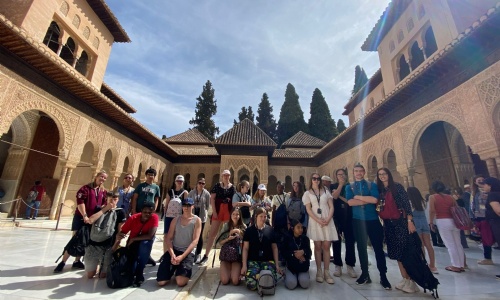 A total of 39 students from Years 8 to 11 travelled to Andalucia, a region located in the south of Spain at the end of last term.
We visited the cities of Torremolinos, Córdoba, Granada and Málaga. AVA
students showed the academy values at all times and made their accompanying teachers very proud.
Here is a statement from one of our Year 8 students, James A: "I loved the trip to Andalucia. We had the opportunity to put the Spanish we had learned in lessons to good use. We were able to see the great Spanish cathedrals and manor houses, try the wonderful food and, of course, play on the beach. I would love to go back again with school or with family one day to explore more Spanish culture. Here are some amazing pics down below"
Click here.