Culture Week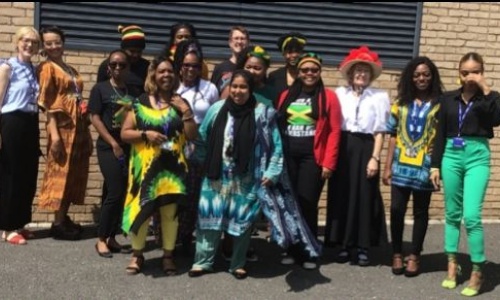 What a week we have had! The Evening of Expression was a huge success with students and staff from the Primary and Secondary schools performing unforgettable pieces. We were so proud to see all of the different cultures represented throughout the evening.
The staff dressed up in cultural dress, we had MFL cafés, music in the atrium, an exciting menu for lunch and so much more. Thank you to all staff and students involved, it was a fantastic week.
Zach P in Year 8 won two free tickets to AVA'Bury Festival on Saturday for his fantastic AVA flag design!
Spanish and French cafés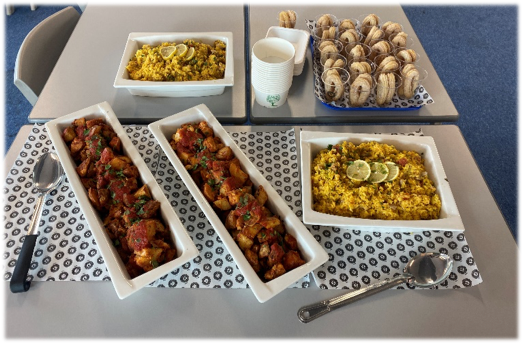 On Thursday, students joined the MFL department to celebrate their culture and discover some Spanish and French food during lunch time as part of Culture Week.
The French menu included 'gratin dauphinois', 'hachis parmentier' and 'chausson aux pommes'. The Spanish menu included 'paella', 'patatas bravas' and 'churros'.
The students took part in some games and did an amazing job engaging in role play to order their food in Spanish or French.
The pinata game was a huge hit with many eager students turning up. We had lots of fun in discovering more about each other's cultures.