GCSE Art Trip to Waddesdon Manor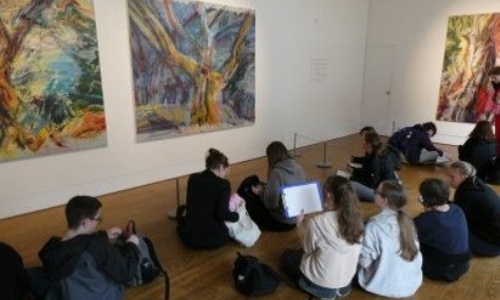 On Tuesday, GCSE Art students visited Waddesdon Manor to take part in a series of workshops run by the Royal Drawing School.
During the morning students completed mini activities based on the current exhibition 'Do you remember me' by Catherine Goodman in the Coach House Gallery. Whilst here students experimented with different drawing techniques and styles for example; drawing with their non-dominant hand and continuous line drawing without looking at the paper - whilst it was a challenge not to look down at the paper there was lots of creativity in the room and the guest artists were very impressed with their work. The day was finished off in the gardens of the Manor, creating colourful oil pastels of a landscape of item of the students choosing. A very rewarding and enjoyable day was had by all.