Year 11 Mock Exams - w/c 20th November 2023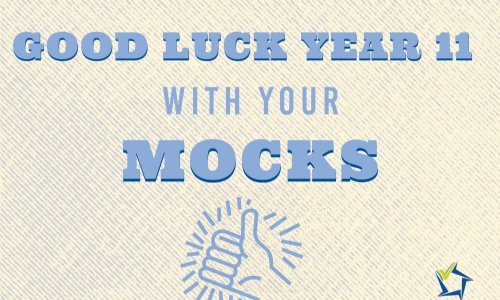 Winter mocks begin on Monday and this week the students have been working hard to make sure they are fully prepared for the exams.
Good Luck Year 11, you've got this!
A reminder that during the mock season Period 6 will be cancelled but we will be running the following revision sessions during the Mocks period: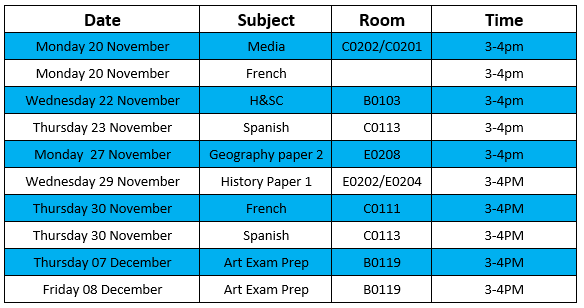 For a copy of the Year 11 mock exam timetable click here.