Volunteer Reading Support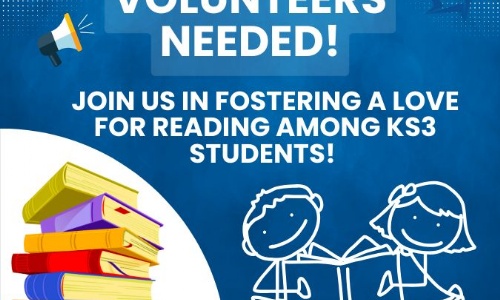 We would welcome any parents or carers who would be willing to volunteer a small amount of their time to assist with KS3 student reading.
Primarily this would involve being read to by students and in turn reading to them to help with their comprehension and help instil how enjoyable reading can be. Please contact acluett@theacademy.me with details of availability.
Please be aware that you will be required to undergo a DBS check before being cleared to work with the children.