The AVA Turtle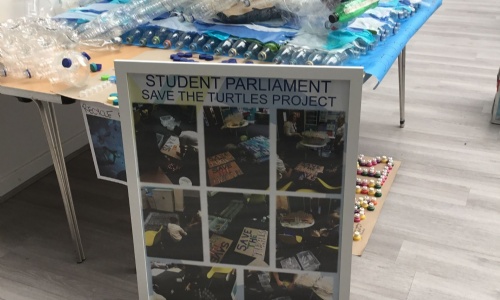 The Student Parliament team is raising an awareness about ocean pollution/recycling plastic bottles.
The team have been delivering whole school assemblies and have been working on creating an AVA symbol : The AVA Turtle. Please see pictures below.
We are all encouraging the AVA students and AVA staff to recycle as many plastic bottles as they can. We have also created two plastic bottles recycling boxes, one in the Atrium and one in the Atrium.
Well done Student Parliament!