Congratulations On Your Results Year 11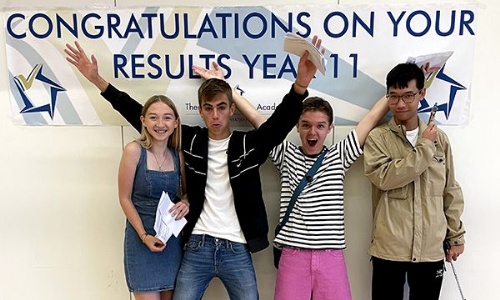 We are extremely proud of all of our Year 11s. They have endured a significant amount of disruption to their learning and lives over the past two years.
These students have performed extremely well against the odds and there were some outstanding individual results with almost all of our students coming into school to collect their results in person and being confident enough to be interviewed by journalists.

Some departments performed extremely well too with Spanish, Religious Studies, Drama, Music, Business Studies, Engineering and Fine Art leading the way. Our staff have worked extremely hard alongside our students and we wish them all well as they move on to the next stage in their lives.

Congratulations.