Careers Week in PE and Sport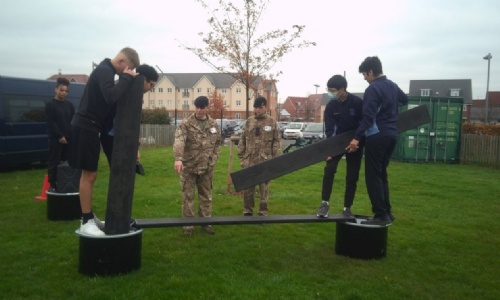 This week we had a number of visitors within the PE Department including the Army and a local personal trainer focusing on personal development and career pathways linked to Sport and Physical Activity.
In the Army workshops students from Year 10-13 had to complete a variety of problem-solving tasks aiming to develop their leadership, communication, and teamwork amongst other skills. It was fantastic to see students working together and demonstrating fantastic determination and teamwork.
We also had a local Personal Trainer work with our Year 12 BTEC Sport students discussing the different career pathways and options in sport and nutrition when leaving Post 16. They also got to experience their very own personal training session to give them an insight of his day-to-day duties. Please find some images below of these workshops.