Year 8 Football v Cottesloe ​​​​​​​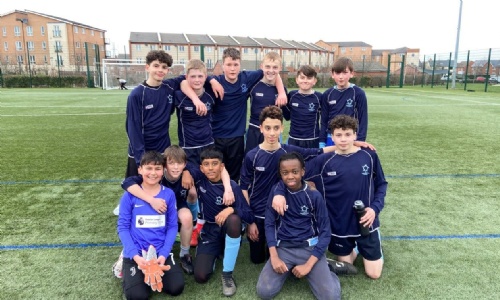 The game started with both sides having their fair share of chances. By half time the score was tied with Cottesloe hitting the cross bar and the post on separate occasions.
The game played on into the final seconds where Azaan Aslam poked the ball past the Cottesloe goalkeeper with barely enough time for a restart.
Man of the Match- Charlie Saunders
Final Score: 1-0 AVA Win
Goal- Azaan Aslam
15/03/22