LABOUR MARKET INFORMATION
» Understanding LMI
» Other Useful Resources
» References
---
Understanding Labour Market Information (LMI)
Pupils who have clear career aspirations and those who are exploring their options will both benefit from understanding the labour market, both locally and nationally.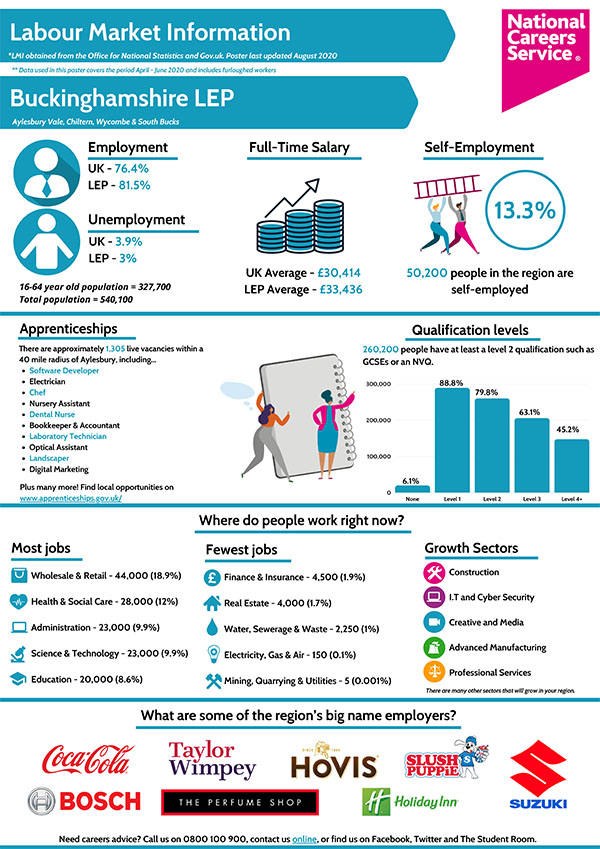 What is LMI?
Labour Market Information or LMI tells you about the workplace or labour market. LMI describes the condition of the labour market, past and present, as well as future projections. It makes clear where work opportunities are increasing or decreasing, what occupations exist, what you need to study to become a professional in that occupation, what is required to take up an occupation, how one can find a job, change job or progress in a career.
Key Aspects of LMI
Labour Market Information is any quantitative or qualitative data about the nature and operation of the labour market. LMI helps pupils explore key aspects about a particular area of employment, including:
The sectors, industries and businesses that operate there
The jobs that exist
The number and type of job vacancies
The sectors and industries that are predicted to grow in the coming years
Travel to work patterns
The kinds of skills that are/will be needed by industries and businesses
Pay and progression patterns.
Interpreting and narrowing down LMI that is applicable to a young person's needs can become overwhelming; it is therefore preferable to start researching areas of interest and concentrate on these industries. Also, we would suggest looking at local resources first.
Local Information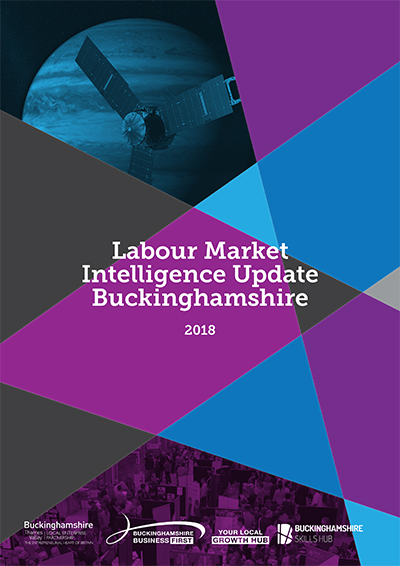 In Buckinghamshire, the Buckinghamshire Skills Hub have compiled a report on the local labour market, which would be an excellent starting point.
The report, compiled in 2018, called the Labour Market Intelligence Update Buckinghamshire 2018 can be accessed here.
---
Other Useful Resources
National Careers Service Job Profiles cover almost 800 jobs and includes information on entry routes, wages, hours and work activities.
Prospects is a careers website aimed at graduates and undergraduates. It is a good source of LMI, not just for those in higher education, but also for any pupils considering higher education, including:
What can I do with my degree
Job sectors with 400+ job profiles including salary, qualifications and skills needed and prospects.
LMI for All is an online data portal, which connects and standardises existing sources of high quality, reliable LMI.
icould.com uses the 'LMI for All' data along with personal career stories to help young people explore career routes and pathways. There are over 1,000 different video clips, teaching resources and a helpful careers calendar detailing career-related events around the UK.
worldskillsuk.org/careers-cloud SACU's Careers Cloud test allows pupils to explore the very latest labour market information related to the jobs that they specifically match with, powered by 'LMI for All'. Highlights include Unemployment / Pay by region, UK labour market projections, Estimated pay by age, Skills shortages and thousands of the latest job vacancies
Careers of the Future produced by UKCES in 2014 to showcase top jobs analysis suggests will be crucial over the next decade. The aim is to inspire young people about the wide range of jobs that are out there. With clear, bright infographics (as below), this is a good teaching resource but there is a danger of focusing too much on the 12 jobs they highlight. There is a list of 40 on pages 4/5 of the report and 100 on page 67 of Careers of the Future: Background report.
---
References
'How to use labour market information (LMI)', a World Skills UK publication, 2016.