PHYSICAL EDUCATION
» PE News
» About Us
» The PE Team
» Curriculum
» Examinations
» PE Kit
» Extra-Curricular Activities
» Primary School Links
---
PE UPDATES
PE Uniform Update
The following optional items can be purchased by Year 9-11 Health and Fitness, GCSE PE and BTEC sport students only. The t-shirts can be worn to all Core PE and practical lessons associated with their GCSE/A-LEVEL qualification.
Go to PL Schoolwear for prices and to order.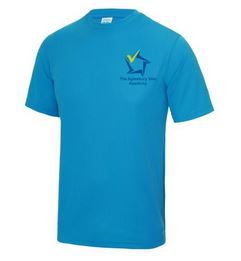 Blue: Year 9-11 GCSE PE students only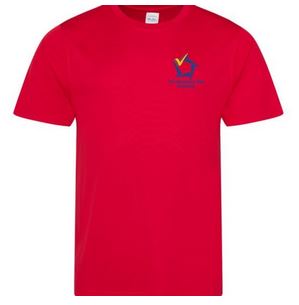 Red: Year 9-11 Health and Fitness students only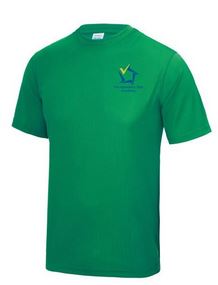 Green: Year 12-13 BTEC Sport students only
Kit Reminder
We will be continuing to provide two hours of PE during curriculum time for all Key Stage 3 students, with Key stage 4 & 5 receiving at least 1 hour of core PE. We stress that all pupils should be wearing the correct PE kit when participating in lessons and after school clubs. Below is a reminder of those expectations:
Navy sports polo with Aylesbury Vale Academy logo.
AVA navy tracksuit bottoms.
AVA navy shorts.
Suitable trainers.
AVA rain jacket/jumper.
*Leggings and hoodies are not to be worn during any PE lessons.
Extra-Curricular
We have already had a very successful start to the year with Extra Curricular clubs, with over 400 students participating in a club since the start of the term! We are offering a wide variety of extra-curricular clubs to all year groups which can be seen below.
AVA Gym
Since returning in September we have gained a new sporting facility which has been extensively used by students within lesson time and after school. The new state of the art Gym consists of a variety of cardio machines, resistance machines and free weights which has been a fantastic asset, especially when teaching elements of GCSE Physical Education.
---
About Us
The philosophy which guides The Aylesbury Vale Academy Physical Education department is clear: to cherish the value of each and every individual, to ascribe equal importance to all forms of genuine and worthy achievement, to ensure that each student is able to achieve their very best possible results.
The PE Department is fully in support of this philosophy: as a department we are proud of the students who achieves success in foundation level performances as much as we are proud of our successful elite performers. We relishes the opportunity to inspire, help and improve all our students.
The Physical Education curriculum contributes towards the promotion of the spiritual, moral, social and cultural development of our students through a range of activities in both lessons and extra-curricula provision. We empower students to develop a positive self-image and also to care for not only each other but also their school environment.
As teachers we show respect for each individual's contribution and are sensitive to their needs and feelings. Developing knowledge of one's strengths and weaknesses enables each student to accept both success and failure and to develop an appreciation of the achievements of others. Through the development of positive relationships and self-image it is hoped that when they use the school environment during enrichment sport, students are more likely to show respect towards and care for that environment.
---
Facilities
The sporting facilities at the school are outstanding. The school has a large playing field, an excellent sports hall, with four badminton courts and cricket nets. We also have a 3G floodlit football pitch, an all-weather floodlit hockey pitch, 2 multi use games area for Netball and Tennis and a fitness/weights room.
Throughout Year 7-11 students are provided with dedicated PE lessons, which are taught by specialist staff, and students in Year 12 & 13 also have opportunities in sporting activities once a week.
---
The PE Team
Curriculum Leader: Mrs A Haynes
"The benefits of students being physically active are endless, from physical benefits such as improved health to mental benefits such as enhanced confidence and wellbeing. This is why I am so passionate about teaching my subject and helping students find sports and activities they enjoy and engage in, and encouraging them to be active for life.
I am not a traditional games player, I have a real love for American sports and have played basketball for a number of years and I am a qualified Level 2 Coach and referee. I also love aesthetic activities such as trampolining, dance, yoga and cheerleading which I have coached and been actively involved in.
I am also a qualified fitness instructor teaching a range of exercise classes. My aim is to engage all students in physical activity, build their confidence, knowledge and understanding of the subject and ultimately be active for life."
Assistant Achievement Director Year 7/Teacher of PE: Mr T Verity
"I have always had a passion for sport. Particularly football, I have been lucky enough to play football for my county and also at a professional club as part of the academy set up. I also have a keen interest in both Rugby and Fitness. I use my spare time to coach rugby to early years and also stay in shape by going to the gym as often as I possibly can. I decided I wanted to become a PE teacher when I was in secondary school, this is due to the teacher that I had at the time showing so much passion and knowledge for the subject area. I believe as a teacher you need a real passion and love for your subject and that is what I aim to show and pass on through my teaching. I feel PE is a great tool in helping students physically, mentally and socially. Helping them to excel across the curriculum and in later life".
Assistant Principal / Teacher of PE: Miss C Fleetwood
"I graduated from St Mary's University College in 2009 with a degree in Secondary Physical Education.
I then worked at a school in Surrey for one year before moving to an outstanding school in South West London. I taught in this school for ten years and undertook several roles, including Deputy Head of PE and more recently Head of Year. I am very proud to have taken a year group from Year 7 through to Year 11, watching them grow into young adults.
I am passionate about developing the life opportunities for all children regardless of their background or circumstances.
Away from school, I enjoy spending time with my family, reading and playing netball."
Teacher of PE: Miss Walker
"I have always been keen to involve myself in all sports.. I have previously played for numerous football teams, become a qualified scuba diver, futsal coach and also had the opportunity to play golf for my county. After completing my degree in sport and education I went on to become a teacher of PE where I am able to transfer the passion and excitement I have for sport into my lessons in order to promote a love of learning. It is important to provide physical activity opportunities to students as it helps to support their health and well-being, develop their life skills and build on their social interactions. I believe PE is a subject that should be accessible and enjoyable for all students in the hope that it provides a stepping stone for lifelong participation."
Assistant Principal / Teacher of PE: Miss J Gibbs
"I believe that sport and physical education should be enjoyed by all, my aim is to achieve an environment where all students can thrive and reach their very best. I want to encourage students to have lifelong participation in physical activity by offering a range of sports inside and outside of lessons. My love for sport started at a very young age I have played a number of sports at different levels including hockey, football and rugby. I have also ran the London Marathon."
Teacher of PE: Mr N Wakefield
"Since a young age I have had a real love and passion for all things sport and have had an extremely broad sporting background. I have had the honour of representing my county in cricket and tennis, while playing football, basketball and rugby at club level. I had badminton trials for England at a young age and more recently played football and volleyball for my university. I still continue to play football and cricket, while coaching tennis at a local club.
Physical Education for me is developing a confidence and competence across various sports and activities while building an array of lifelong skills. PE builds upon the holistic domain giving students the chance to explore their own abilities while developing cognitive skills, social skills and more personal, reflective skills in each and every lesson.
I look to instil the same enjoyment an enthusiasm that I gained from PE as a child, with the hope that the children I teach continue to lead active lifestyles when they reach the end of their education and leave school."
Teacher of PE: Mr J Smith
Teacher of PE: Miss O Roberts
---
Curriculum
Key Stage 3
The philosophy that underpins Physical Education at Aylesbury Vale Academy focusses on the importance of regular physical activity as a crucial factor in helping young people develop and maintain physical and mental well-being. Through Physical Education we seek to help children develop confidence, resilience, team-work, and leadership, all of which are so important for an individual to succeed in life and maximise their potential in their academic studies. All students participate in at least two hours of Physical Education every week covering many differing sports and activities, in addition to this there is a programme of activities and clubs offered to students at lunch and after school.
Lessons promote personal learning and active lifestyles, and we offer students the opportunity to experience roles other than performers such as a coach, leader and umpire. We place a focus on developing students wider life skills, throughout our lessons teaching will embed our PITCHS assessment model which looks at developing key skills through sport and physical activity.
---
Key Stage 4
Core PE in Key stage 4 is a vital part of the student's curriculum experience. Research has shown that negative experiences of school PE have led to disengagement with exercise in adulthood for many years. We therefore provide students with a broad and balanced curriculum that inspires students to maintain a healthy, active lifestyle beyond their school years into adult life.
Core PE lessons support physical and emotional healthy, but also build on the foundation of PITCHS from Key stage 3 to highlight and develop a range of desirable employability skills such as personal responsibility, leadership, working effectively as a team and positive communication.
During Key Stage 4 students will have the opportunity to complete the Level 1 Sport Leadership Qualification. This will involve a combination of theory and practical lessons. By the end of the course students will have the knowledge and understanding of how to plan, lead and review activity sessions.
Examination PE courses are delivered in three additional lessons to the Core PE curriculum.
Students can choose to study examination PE, following one of the 2 possible courses. These are OCR GCSE PE or NCFE Health and Fitness.
Students who choose to study GCSE PE at Key Stage 4 follow a 70/30 practical to theory weighted course following the new 9-1 OCR syllabus.
Paper 1: Physical factors affecting performance (30%)
Paper 2: Socio-cultural issues and sports psychology (30%)
Practical Performance (30%)
Analysing and Evaluating Performance (AEP): Coursework (10%)
Students who choose to study Health and Fitness follow a 40/60 weighted course. 40% of the qualification will be an external examination followed by a synoptic coursework project which is worth the final 60%.
It is aimed at students who are interested in the health and fitness industry sector. This qualification is designed to match the rigour and challenge of GCSE study.
---
Key Stage 5
We provide the opportunity for both competitive and recreational sporting experiences where the students have a choice of a variety of traditional and alternative activities. We also offer the opportunity to assist the delivery of PE and Sport with Primary to further develop interpersonal and life skills.
In Year 12 and 13 we deliver the Level 3 BTEC National Extended Certificate in Sport. This qualification is equivalent to 1 A-Level
4 units covered over 2 years
Unit 1: Anatomy and Physiology: Examination
Unit 2: Fitness Training and Programming for Health, Sport and Well-being: Synoptic examination
Unit 3: Professional Development in the Sports Industry: Coursework
Unit 5: Application of Fitness Testing: Coursework
---
CURRICULUM MAP Health and Fitness
---
PE Kit
Please could we remind you that it is essential for all students to wear appropriate kit for their PE lessons. The purpose of our PE kit is:
Personal hygiene and safety
Increasing students' sense of pride and belonging – both in PE lessons and when representing the school
Provide an image that does not replicate that of other local secondary schools
During PE lessons, students are not allowed to wear jewellery of any kind, including watches, necklaces and earrings; these must be removed and can be safely secured during lessons.
PE Uniform
Navy sports polo with Aylesbury Vale Academy logo
AVA or plain navy tracksuit bottoms/navy shorts/navy skorts
AVA or plain navy rain jacket/jumper/fleece
Suitable trainers
Please note that leggings on their own, hoodies and coats are not to be worn during any PE lessons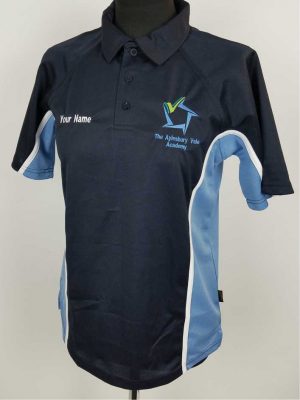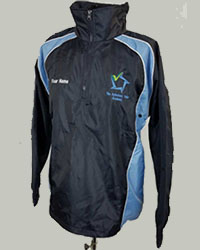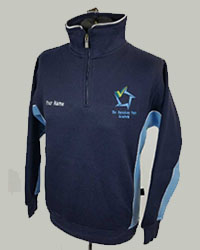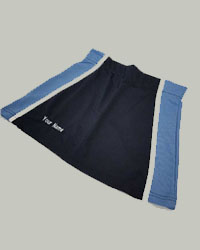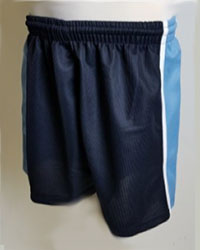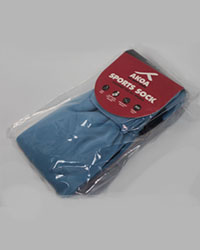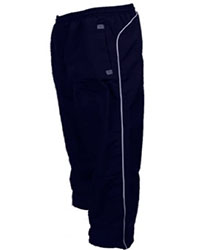 ---
Extra-Curricular Activities
There is an extremely good extra-curricular programme and good community links. We provide a very comprehensive and extensive extra-curricular programme for the whole school and every year group, including sixth form and staff.
Extra-curricular clubs are running in the following activities: rugby, football, badminton, cricket, cheerleading, athletics, basketball, tennis, hockey, netball, rounders, gym/weights room, Zumba, cheerleading and handball.
Click on the link below to access the current extra-curricular timetable:
» Extra-curricular PE & Sport Timetable Autumn 2021
---
Primary School Links
Improving our links with the local community is an integral part of our work, as is the work with Berryfields Primary School in easing the transition between primary and secondary school. The school provides young people the opportunity to access a range of excellent facilities and equipment, with two of our PE department regularly delivering PE lessons within the Aylesbury Vale Academy site.
We also have a group of excellent Sport Leaders who engage in a variety of leadership opportunities at The Aylesbury Vale Academy and Berryfields Primary School, such as helping out with the organisation and running of primary school sports festivals, sports day as well as after school clubs. This helps to build their confidence and develop our students as future leaders, many of whom have already gone on to a future in teaching, coaching and officiating.