PSHE & RSE
» About Us
» News
» The Curriculum
» The PSHE Department Team
» Mindfulness and Wellbeing
---
About
We at The Aylesbury Vale Academy believe that students can be supported and reach their full potential through an enriched curriculum which gives them the opportunity to develop both socially and morally.
We believe Personal and Social Development plays a fundamental role in the education of the whole student and is at the very core of our school. We are a Rights Respecting School and teach our students about rights and responsibilities, striving to help them appreciate what it means to be a positive member of a diverse multicultural society. We encourage our pupils to play a positive role in contributing to the life of the school and the wider community. The aims of personal, social and health education are to enable students to:
Develop the confidence, self-esteem, and responsibility to make the most of their abilities.
Be prepared to take an active role as members of the school community and a democratic society.
Develop healthy, safer lifestyles.
Develop good relationships and respect differences.
PSHE and RSE are important in their own right and as a foundation for other types of learning. It contributes the most to school improvement, health, achievement, the development of attitudes and values and skill development.
With ever changing social environments, opportunities and challenges that lie ahead in our lives, we strive to ensure that our students are informed and learn in safe environments where they are confident to discuss and debate their thoughts and views.
---
PSHE & RSE News
The Academy proudly received an 'Equally Safe' award after successfully completing the Equalteach's 'Equally Safe Anti-Bullying' programme.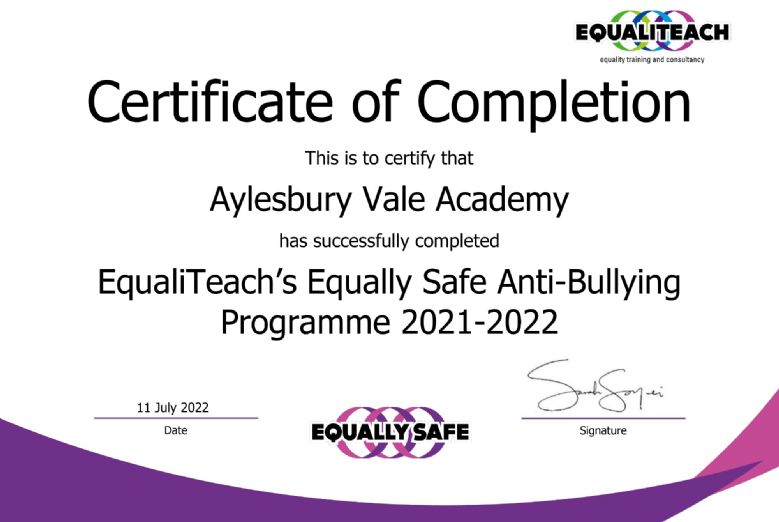 ---
The Curriculum
PSHE and RSE are taught through timetabled lessons for KS3 and bi-weekly lessons for KS4 and 5.
PSHE and RSE are taught as a discrete subject. It is continually adapted to meet the needs of the students in each year group. However, there is a core set of themes that are taught throughout the school: Health and wellbeing, Living in the Wider World and Relationships and Sexual Education. The PSHE and RSE policy shown here provides more information regarding PSHE and RSE guidelines and content. Some PSHE and RSE themes may also be delivered and developed through other subjects, eg: Science, Geography and Religious Studies.
PSHE is assessed in a more holistic way than other subjects and our criteria can be seen here.
While PSHE is constantly being adapted the topics the learning journey for students in Year 7 to 11 can be seen below.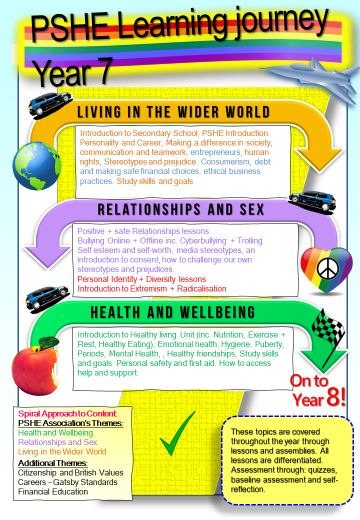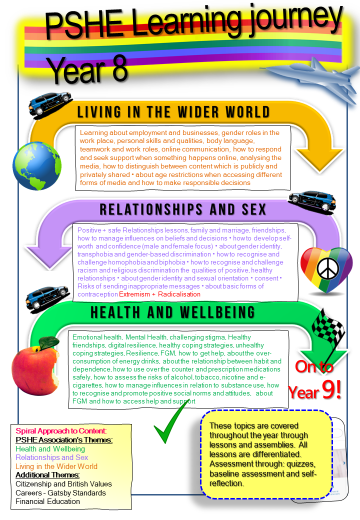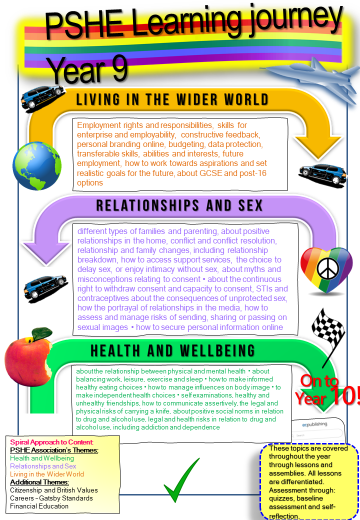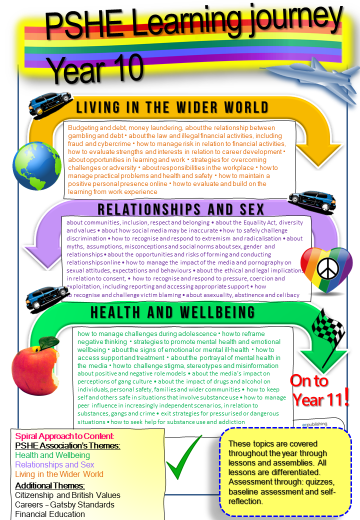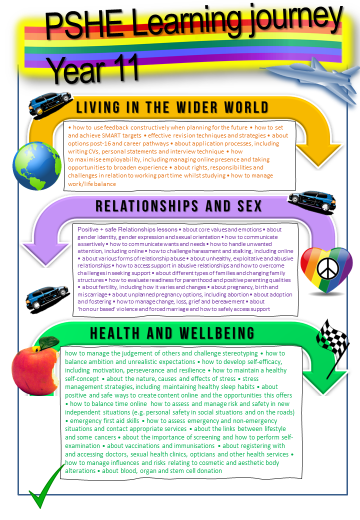 ---
The PSHE Department Team
Curriculum Leader of PSHE and RSE - Miss O'Loughlin
ALL form tutors.
---
Mindfulness and Wellbeing
Please see below for helpful links for mindfulness and wellbeing
https://10daysofhappiness.org/#joinform
http://mindfulnessforteens.com/resources/
Links to Government guidelines