SAFEGUARDING
For safeguarding enquiries: safeguarding@theacademy.me
Safeguarding Overview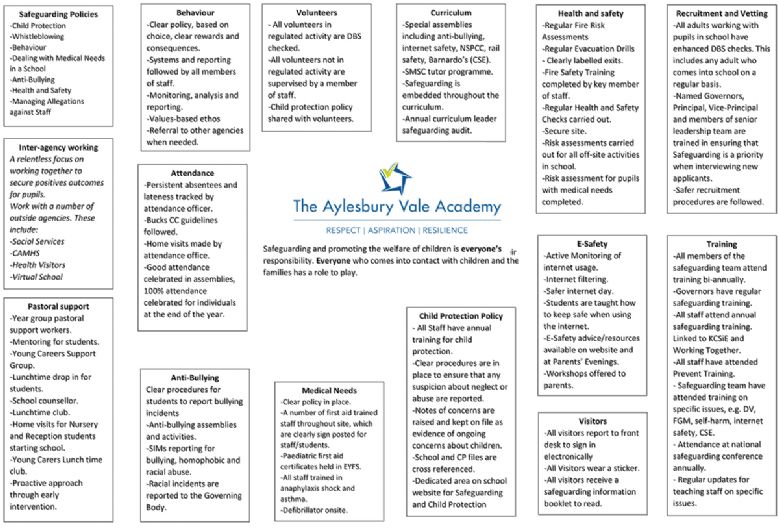 Click on image above to expand.
---

---
Introduction
At the Aylesbury Vale Academy, the safety and well-being of every child are our primary concern.
To promote a safe environment for students, our selection and recruitment policy includes all checks on staff and regular volunteers' suitability, including Disclosure and Barring Service checks, as recommended by Buckinghamshire County Council in accordance with current legislation.
Safeguarding Team
Our Safeguarding Team is responsible for Child Protection.
Our safeguarding team includes the following staff who can be contacted using safeguarding@theacademy.me if you have a concern:
Academy Designated Safeguarding Lead: Miss Catherine Fleetwood
Academy Designated Safeguarding Lead: Miss Emma Kitter
Academy Principal: Mr Gavin Gibson
Primary Headteacher: Mrs Caroline Baughan
Our safeguarding Governor is Mr Robin Scott who can be contacted using cog@theacademy.me
All have received appropriate training for this role and can be contacted if you are worried that a student's safety is at risk. If you would prefer to contact another adult at the Academy then you are welcome to do so, but please be aware that the person you speak to will contact the Safeguarding team if they have a concern for a child's safety as a consequence of your communication.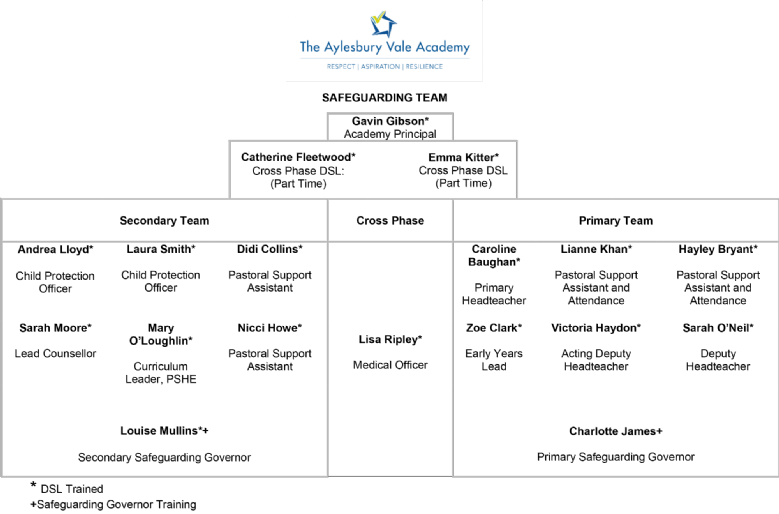 Other Agencies
There are occasions when our concern about a child may mean that we have to consult other agencies, including Social Care. Whilst we would always aim to work in partnership with parents there may be exceptions to this when concerns are raised for the safety and protection of a child.
On very rare occasions Social Care may want to speak to a child without parents' knowledge. This would be a decision made in collaboration with partner agencies and would only be done in situations where a child might be at immediate risk. To gain consent at this point may increase the level of risk to the child or cause evidence of a crime to be lost.
Child Protection Policy
The Academy Child Protection policy can be found in the Policies section of the Academy website here.