SCIENCE
» The Science Team
» Curriculum Intent
» Extra-Curricular Activities
---
The Science Team
Curriculum Leader
Mrs C Kirk - ckirk@theacademy.me
Teachers of Science
Mrs K Blake-Huggins
Mrs V Crumpton
Mrs S Findlley
Mrs C Jones-Rayson
Miss V Kekana
Mrs E McKenzie
Mrs C McKenzie-Thornley
Miss S McLeod
Mr T Morrison (Maternity Cover)
Mrs M Senior-Brown
Mr A West
Miss J Williams
Miss C Wise
---
CURRICULUM INTENT

COGNITION CURRICULUM

The Cognition Curriculum is highlighted at several points in the Mid-Term Plans. For example Year 7 develop Reciprocity by work together to plan and carry out an investigation on huddling penguins.
Resilience is taught explicitly using the 'Learning Pit' during the Separating Techniques module in Year 8 and this technique is revisited in Year 9 when students are first asked to rearrange equations in the Energy topic.
At Key Stage 3 students are regularly taught resourcefulness using use '3B4Me' when they are dealing activities which consolidate their learning or stretch them to the next level of the AVA Taxonomy.
Students are expected to Reflect on their progress and self-assess their understanding both at the Start of Lesson and the End of Lesson.
Recall is taught explicitly through the provision of Interleaving lessons in Years 10 and 11 during which teachers re-visit key content previously covered.
CULTURE CURRICULUM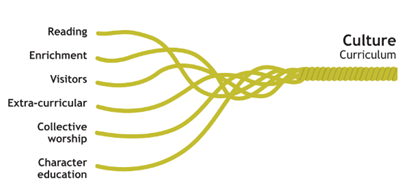 The Culture Curriculum is highlighted at several points in the Mid-Term Plans. Topics are enriched by sharing with students a real-world application of the science they are about to learn. This can be seen in the lessons when students are challenged to analyse the optimum conditions for the production of fertilisers (Year 11 Rates of Reaction) or the use of Genetic Modification for food production (Year 11 Variation).
As part of our Extra-Curricular provision we offer a Key Stage 3 in which they work towards a CREST award. We also offer two Key Stage 4 Science Clubs in which they focus on practical activities to support their GCSE courses. We offer a range of activities during Science Week to engage students in the wide-reaching applications of Science and we engage students Character Education through reflecting on a range of ethical viewpoints such as when discussing stem cell research in Year 9. We are also hosting a monthly programme of STEM Careers Talks this year with visiting speakers for our Triple Science students in KS4 and our KS5 Applied Science students.
CORE CURRICULUM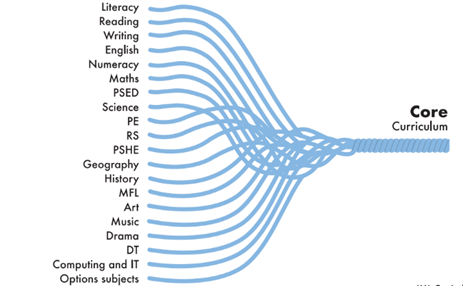 At Key Stage 3 we cover the National Curriculum using OUP Activate 1 and Activate 2 Program of Study.
At Key stage 4 students either cover AQA Trilogy GCSE Combined Science (equivalent of two GCSEs) or they use one of their options to follow GCSE Biology, GCSE Chemistry and GCSE Physics as three separate GCSEs.
We offer BTEC Level 3 National Diploma in Applied Science (equivalent of two A-levels) which covers a mixture of Biology, Chemistry and Physics at A-Level standard of content.
---
Extra-Curricular Activities
We run a Key Stage 3 Science session each week after school and we aim to run a number of special events that will be organised throughtout the year in order to develop students' creativity and enthusiasm.
Students will also have the opportunity to attend a variety of science related trips throughout the year.
---