SPORTS CLUBS
AUTUMN 2023
The PE Department is reintroducing some extracurricular opportunities for students after school from 3:00-4:00pm and lunch time.
PE kit expectations are the same as curriculum time, therefore, students need to ensure they have their full AVA PE kit in order to participate.
The aim of these clubs is to increase physical activity levels of the students where the students select an activity from the following list:
Extra-curricular Timetable
AFTER SCHOOL CLUBS
Click on image to expand.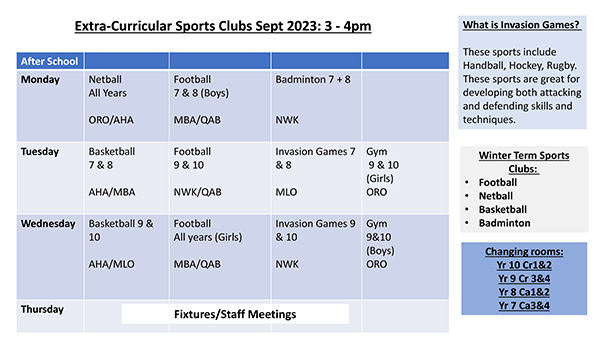 LUNCH CLUBS