Fire Crew Visit Primary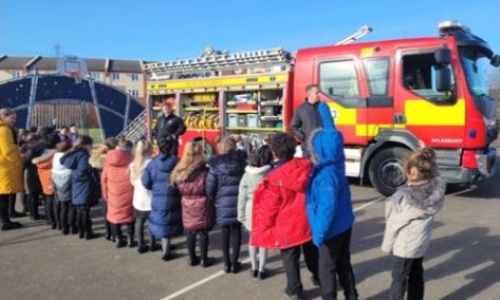 On Thursday 9th February, a fire crew (and their engine) from Aylesbury Fire Station joined us in school.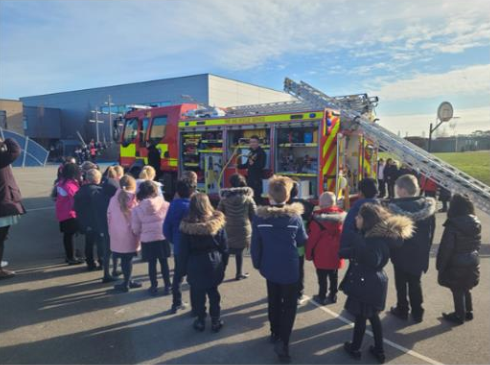 This was 'the best day ever' according to the children and 'even better than their birthday!'. The children in Reception and Year 2 were all able to go in the fire engine and the firefighters told us lots of interesting facts and information. We learnt about all the different tools they need to use for all sorts of different emergencies. Most importantly, we discussed the importance of keeping safe in fires. They were so excited, and they buzzed with energy, especially when they heard the siren too! It was such a brilliant experience and linked in with the current topic London's Burning.
A huge thank you to the crew (and Mrs O'Neill) for making this day so special (and exciting).