World Book Day 2023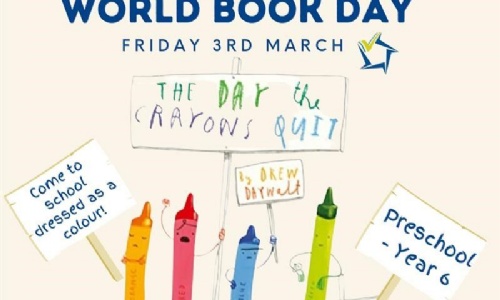 We have all had a fantastically colourful day to celebrate World Book Day! Seeing the rainbow of children in front of us in Celebration Assembly was a particular highlight!
Thank you for supporting us with our event. Our teachers carried out a 'Teacher Reader Swap' today, visiting a different class to read a story – we had a great time! We also had various other classroom-based activities going on throughout the day! Reading for Pleasure is a key focus for our school, and it has been wonderful to hear so many book based conversations happening. Please continue to encourage reading at home – for example, sharing a book at bedtime is a brilliant way to spend some quality time together in a relaxing environment.
The day has been excellent and the activities so much fun. Thank you to Mrs Foulger (our English Lead) for running such a brilliant day.