Preschool Story Sharing Challenge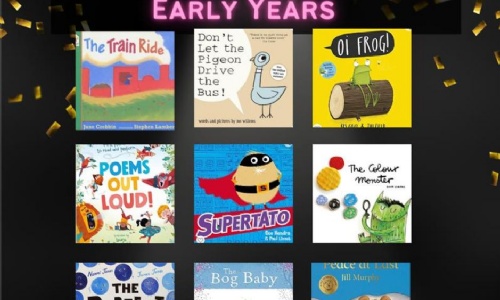 A big well done to all of the Preschool and Reception children, who took part in a 'story sharing challenge,' we have had some amazing entries!
A random name generator has selected the winners for each Early Years class. A huge congratulations go to:
Vihaan. S
Isla-Rae. T
Ben. T
Megan. P
Enzo. B
Can you edit to please choose a book from the ones shown below and let Mrs Clark know.
You will receive your books on your return after Easter. 📖👏📖👏📖👏
We hope you all continue to share your favourite stories together.
Thank you for supporting your child's early reading.
Mrs Clark ❤️