Evening of Expression Landmark Event - Huge Success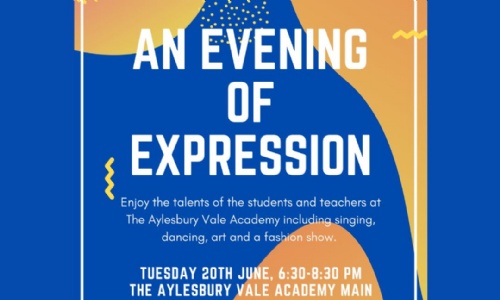 AVA experienced a momentous occasion with the remarkable Evening of Expression held last Tuesday. Those fortunate enough to attend witnessed a splendid celebration of the boundless talents, vibrant culture, and infectious energy within our AVA community.
The event was a resounding success, with a bustling turnout that resulted in sold-out tickets, although we regret that some eager individuals couldn't join us. Rest assured, we have already begun preparations to secure a larger venue for next year's event!
This evening served as a collective platform for all members of our community, including primary students, secondary students, and staff, enabling them to proudly showcase their diverse cultures and remarkable talents.
A huge thank you to the army of staff and students who made it happen, specifically Miss Blake-Huggins and Mr Hallam.