Active Little Things Summer Holiday Football Camp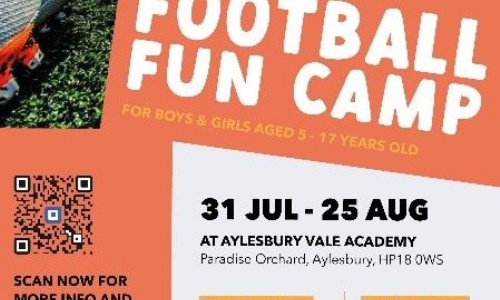 Active Little Things will run daily Summer Holiday football camps at AVA from Monday 31 July to Friday 25 August.
Led by qualified FA Coaches, the camps are perfect for players of all abilities aged 5 to 17 looking to hone their skills.
What's more, there's an opportunity to win a one-day free pass of you can crack the code in the Active Little Things treasure hunt.
Three clues are scattered across Berryfield, and each code contains a clue that will lead you to the answer.
Once you've found all three answers, send them to info@activelittlethings.com by Saturday 22 July to be in with a chance of winning.