Harvest Community Foodbank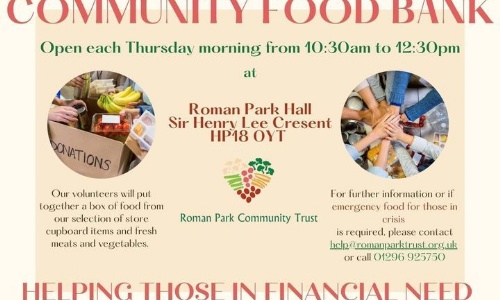 This term, we have pledged to support Roman Park Community Trust Foodbank.
Sadly, more than 13 million people in the UK live below the poverty line, and the need for foodbanks is increasing. Last year, in excess of 1,000,000 emergency food packages were given out to adults and children in need.
The foodbank offers help to local people in crisis, who are often referred by specialist agencies such as social services, GP surgeries, schools, care centres and probation teams. We would be grateful if your child could bring in any of the following, to help with our collection for this worthwhile cause.
Tinned soup, meat, veg
Sugar/flour
Snacks like crisps, biscuits or crackers
Cereal Packets
Sauce Jars
Stir in Sauces (eg: Chicken, tomato to add to pasta)
Baby/Toddler food
Jams and spreads
Dried Rice/Pasta/Noodles
Toiletries such as deodorant, shampoo, shower gel, etc.
Toilet Rolls
The closing date for sending in donations is Friday 13th October 2023, on the following Monday the items will be picked up by representatives of the Roman Park Community Trust Foodbank.
Unfortunately the foodbank is not able to store fresh or chilled items. Small packets and tins are preferred, if possible please.