NEW TO PRESCHOOL
WELCOME
» Welcome to Pre-School
» A Parent's Guide
» What to Expect
» Ready Steady School!
» Getting to Know You
» Evidence Me!
» Welcome to Your Child's Class
» Useful Links
---
Welcome to Pre-School at the Aylesbury Vale Academy
Welcome to Aylesbury Vale Academy we are so pleased to have you joining us as part of our community.
On this page, you will find a range of resources to help both you and your child get to know the school. We hope you find them useful.
A message from Mrs Baughan. Primary Headteacher.
A message from Miss Luton. Primary Deputy Headteacher.
---
"Silly Billy" read by Mrs Clark
---
" Baby goes to market" read by Miss Barber
---
"The Colour Monster Goes to School" read by Miss Scrivener
---
A Parent/Carers Guide to Pre-School
Click here for a guide for parents and carers of children in pre-school. This will answer many frequently asked questions, and we hope to reassure you as September approaches.
---
What to expect, when?
Click here to read "What to expect, when?"
A guide to your child's learning and development in the early years foundation stage.
---
"Ready, Steady School!"
Click on the links below for advice to help you build your child's confidence so they start school with enthusiasm: curious and ready to learn.
---
"Getting to Know You Questionnaire"
Please take time to complete the "Getting to Know You Questionnaire" (click here). Information on this questionnaire as this will form the basis of our first meeting with you in September. It will help us to begin to get to know your child better. This information is provided in strict confidence and is used by our trained staff to get to know and plan for your unique child.
---
"Evidence Me"
Evidence Me will form an important part of your child's learning Journey at AVA. Please take time to complete the form giving permission for your child to have an 'Evidence Me' Learning Journey set up and maintained by the Academy (click here).
---
Welcome to your child's class
Meet Mrs Clark
Preschool Manager and EYFS Lead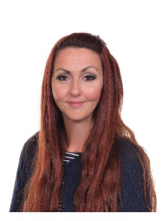 My name is Mrs Clark, and I am the Early Years Lead Teacher, and Preschool Manager at the Aylesbury Vale Academy.
I am extremely excited about September, with our new Preschool, amazing learning environment, and fabulous team; we will be ready for our new Preschool children. I am passionate about 'play' because it is important, and all children deserve the best start to their school lives. I enjoy teaching and creating amazing play spaces for children to do their best learning in; at the AVA, you will have time and space to explore with us!
I love spending my time with my family, I have two children, who also attend the AVA, and two dogs, Sam and Mazey. We have lots of family adventures and days out together; family time is so important. We love to go on long dog walks, especially if it is near the sea! I am from Cornwall, so the beach is like my second home. I love to be near the sea and smell the clean air and hear the crashing of the waves; I even miss the crazy seagulls!
I really enjoy drawing and painting and will do this in my spare time, where possible. I also enjoy reading everything and anything, especially picture books. I love Early years, especially the very important little people!
I am looking forward to finding out all about you, and your favourite things in September.
---
Meet Miss Scrivener
Preschool - Seahorses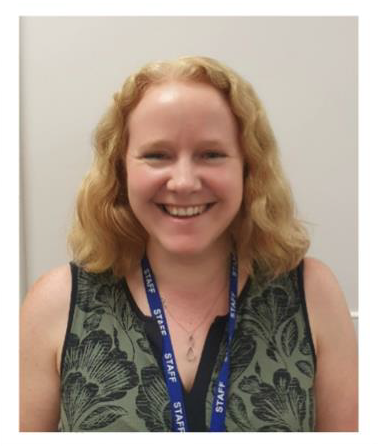 I am looking forward to welcoming you into our Preschool.
I have a passion for Early Years, and I am dedicated in making the children's learning environment fun and engaging.
I love meeting the children and getting to know them as unique individuals, it is where the children begin their journey learning through play.
I enjoy having lots of fun and dancing. I love Disney, camping, going to the seaside and exploring lots of different places.
I enjoy spending time with my family and friends, going out for dinner, shopping and I love cats; I have a black cat called Misty.
I like making playdough and thinking of new ideas for you to enjoy and I like getting messy!
I love working in Early Years and cannot wait to meet you!
---
Meet Miss Barber
Preschool - Starfish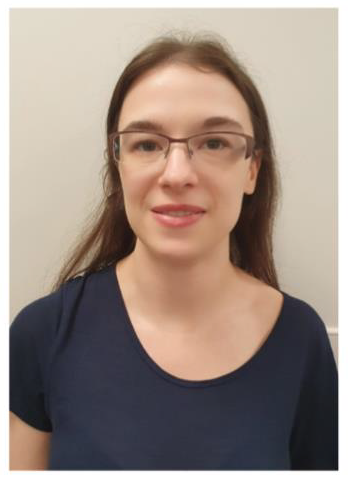 My name is Miss Barber and I am the room leader in Starfish room.
I have recently completed my Master's degree in Early Years Education and have enjoyed applying what I have learned to my work in Preschool and using my knowledge to help develop our nurturing, child-centred provision.
I am a firm believer in the power of curiosity as a driver for learning and I enjoy encouraging children to ask questions and be curious about the world around them, sharing in their joy and fascination as they make new discoveries.
I have lots of favourite stories that I love to share with the children - sometimes I tell stories from a book, sometimes I tell them with actions, props and puppets, and sometimes we make up our own stories!
We always have messy and sensory activities in Preschool, too, and I will always be there getting messy along with the children - messy clothes at the end of the day are a sign of a good day, even for the adults!
I'm really looking forward to meeting you and welcoming you into our Preschool in September!
---
Meet Mrs Thomas
Key Carer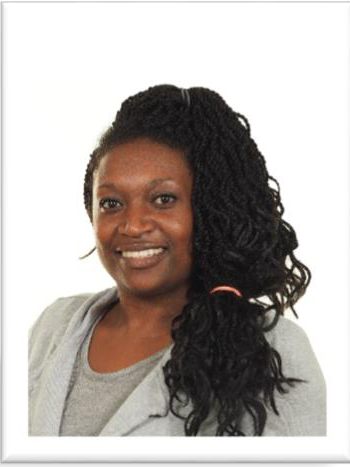 Hello, My name is Mrs Thomas, and I will be looking after your children in Pre-school as a key carer.
I have been in childcare for 21 years and I started off working in creche which I really enjoyed, it is where my passion for working with children came about. I love to see children thrive and explore in the environment that they are in and helping them to expand on their experiences and interests, following the child's lead through play exploring their surroundings and giving them the opportunity to take their play to the next step.
When children are role playing and dressing up, acting out different roles and characters it makes me smile, you can see in their faces and by what they are doing at how much they are enjoying themselves, it also gives me an insight to what the child likes to do when out of the setting or where their imagination takes them. I love acting out and joining in with their play taking cues from them.
I am a mother of three children who also attend Aylesbury Vale Academy, in our spare time we like to go to the local parks, swimming, exploring our local environment going on long walks and bike rides. We also like watching movies and having film nights.
I look forward to meeting you all and getting to know you all individually to have fun and learn through play.
---
Meet Mrs Tunbridge
Pre-school Admin and Key Carer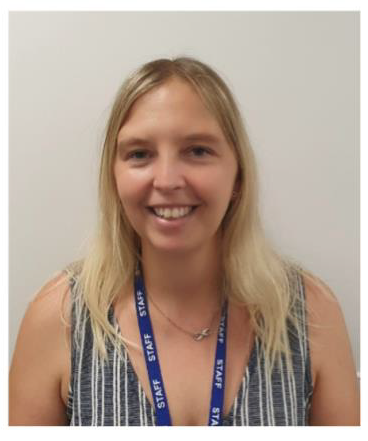 I am Mrs Tunbridge.
I like spending time with my family, I have two boys who are both really keen footballers, so I spend a lot of my weekends standing in fields watching them play!
I have 2 cats, one is deaf and one is blind, so they don't go outside, but they are happy at home sleeping most of the day!
My favourite colour is purple and my favourite animals are Penguins.
I love going to the beach, walking along the sand, eating chips and ice-cream and also going to the cinema and listening to music, although I am not very good at singing!
At Preschool, I love helping the children to develop and grow, I like painting and crafts and love helping children create pictures and models, I am also chief play dough maker!
Maybe you could paint with me in September?
I look forward to meeting you all then.
---
Useful Transition Resources
Please find below links to some useful resources to support you over the summer…